HR-1™
First generation commercial instrument.
Idaho Technology 2003
To this day, this instrument produces the most precise DNA melting data at the highest resolution. Even though this instrument processes one sample at a time, it collects about 200 datapoints per degree C, and its superior raw data quality is hard to beat. No data smoothing is necessary for analysis. Melting is complete in 2 min or less.
---

LightScanner®
Second generation commercial instrument based on 96- or 384-well plates.
Idaho Technology 2005
Since the introduction of this instrument, other companies have followed suit with multi-sample high-resolution melting systems. Only two other instruments have acceptable performance, with data density of about 10 datapoints per degree C during the melting operation. The LightScanner has the highest mutation scanning precision (lowest noise) among current multi-sample instruments -
Herrmann et al 2007
---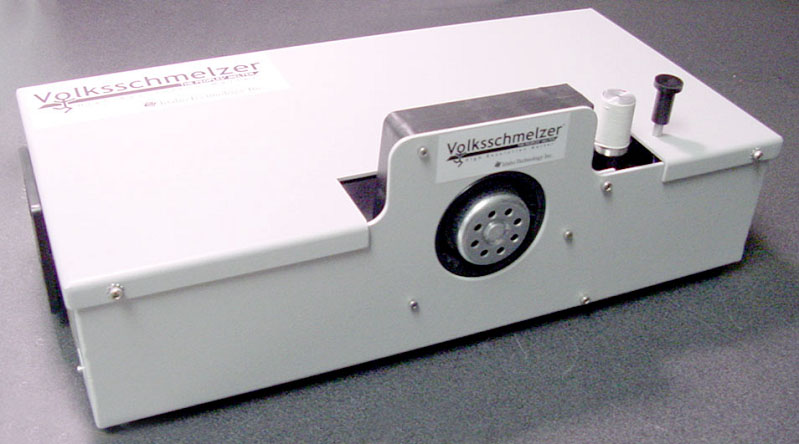 VolksSchmeltzer Prototype Experimental single sample high-resolution melting instrument. Wittwer Lab & Idaho Technology R&D 2002